Description
WOW! This stuff really works. Product is highly recommended. A seller

Buyer:

Member id

iraqivetgijoe

( Feedback Score Of 534)

Dec-02-11 16:27

 

Pinewood Derby Car Graphite Derby Dust Dry Lube (#170656914007)

US $5.75
This stuff is so good, soon you will be asking for it by name! People can't tell us our lube doesn't work because we use our dry lube for every build. Our faster builds are reaching average speeds of 12.35 with just sanded BSA wheels and axles 

 (100% legal)

! 
Reaching speeds greater than 15.4 FPS for last 10 foot of track!  
 We have even reached average speeds of 12.43 fps with Derby Worx UltraLite wheels. (Results on a 30.75ft pin to eye Best Track with Timestopper timer utilizing 4x timing eyes)
Contains proprietary blend of the industry best dry lubes. It's more than just graphite.  Believe it or not, our product costs more than the packaging. Don't be fooled about everyone else, we have priced it! You can pay $10 for lube when it costs $3.50 for the needle tip bottle and $.75 for packaging. And it doesn't even have that much in product! Don't be fooled. When you use the good stuff, it shows! 
Do you Like big lots?  If so… Get 1oz! Get a 1oz tube and an empty puffer that you can fill up as you go!  You get 4x as much for less than 4x the price.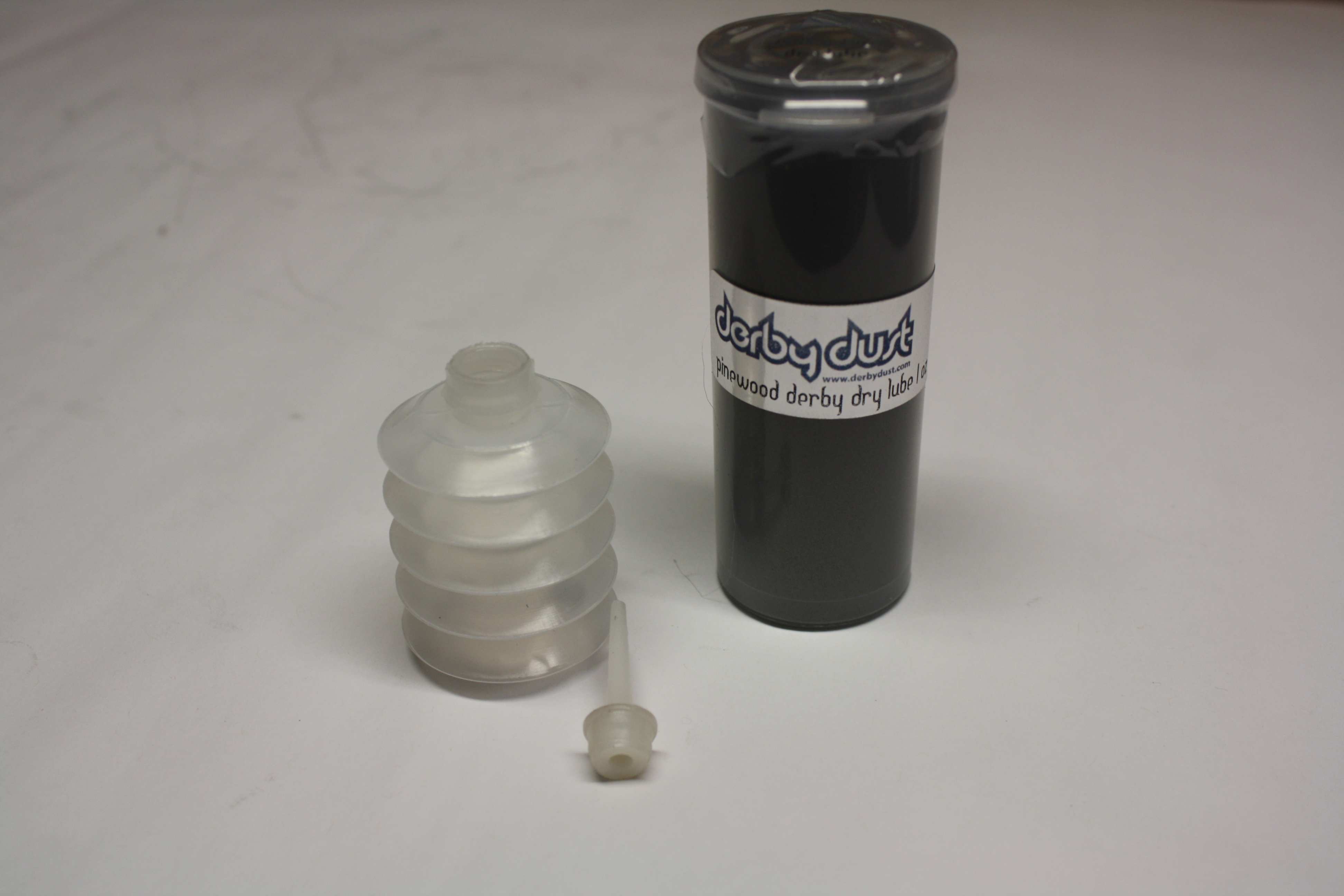 How does MSDS work?  You take the product that is the most toxic/harmful that is in greatest quantity.  Then you list that as the means of determining how to handle your product in time of crisis.  If you list every single chemical for lets say Antibiotic soap, you would have an MSDS that is 150 pages.  And how are you supposed to reference that in a time of crisis?
GRAPHITE is the substance that is in greatest quantity.  The rest of the ingredients share similar if not exact same hazards as graphite therefore it is not necessary to list them separately.
0.25oz per unit.  Enough lube to cover 3-4 cars for a season.