Description
DuPont™ Krytox® Performance Lubricants Help You Win Your Battle Against Friction.
Works with virtually all types of material! Plastic and metal. Sources say it will last up to 20 races.
Krytox® can be mixed with virtually all types of solvents without deteriorating.  Mix with rubbing alcohol to get just the right amount for race day.
This lube is best utilized with the highest grit you can possibly polish to.
DO NOT ADD dry lubes such as GRAPHTIE, MOLY, Or Tungsten. The dry lube will gum up the viscosity of the solvent, thus increasing friction!
Available in 2 sizes:  1/8 oz  and 1/4 oz fluid volume.  More than plenty enough to last years and years because you only use 1 drop per axle.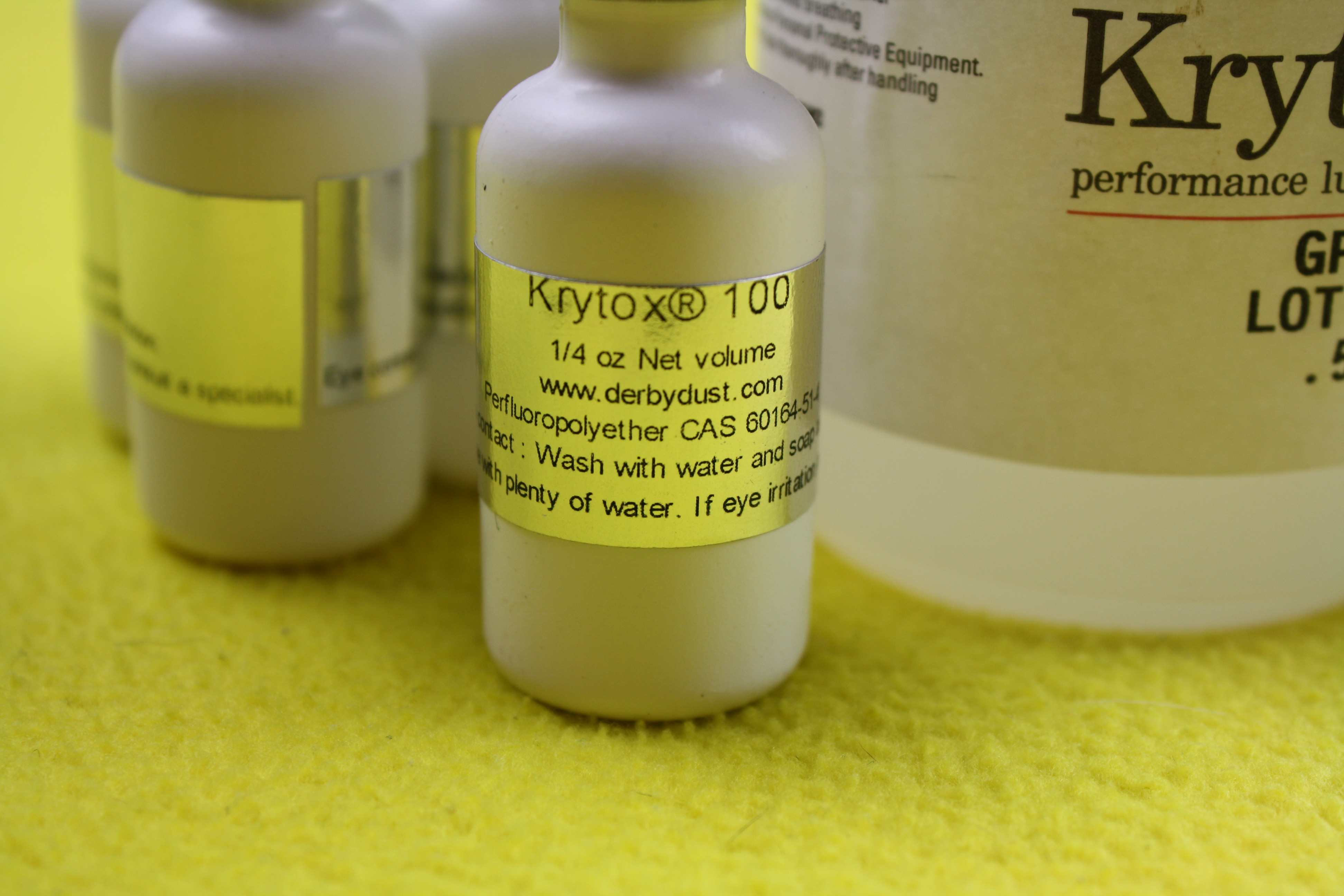 Be sure to lube car about no later than 48 hours before race day.